Another harvest season is fruitful, and another anticipation of September is flying. Wuhu Shipyard ushered in the 2019 Teacher's Day. In this rich day, in order to reflect the company's care for the masters, we thank the masters and lecturers who worked hard for the company in the past year. On September 10th, the company organized a group of master representatives of the company to participate in this condolence activity.
In order to express our respect for the company's masters, we sent a message of greetings of Teacher's Day to the company's masters. We organized a delicious lunch on the second floor of the cafeteria to thank the masters for their hard work. A tribute was paid to the masters with a simple lunch.The whole event was filled with a warm atmosphere.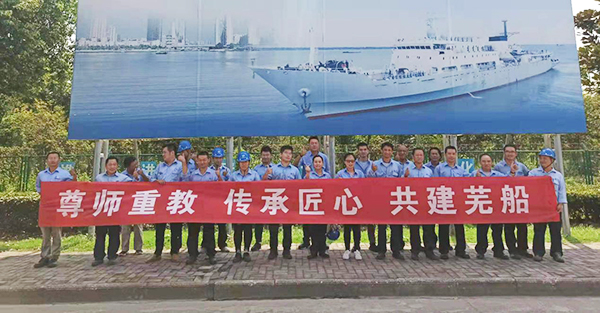 Finally, all the masters of our site gathered together to take a group photo. Some of the masters at the scene said that they are very grateful to the company for organizing this event. The college students they instruct are also very clever and they are very active in their work. In the days to come, they will make more contributions to the company. I hope that through this event, we can express our respect to the masters who have actively contributed to the company, and thank the teachers and lecturers for their hard work and teaching. Pay tribute to the masters!