On July 15, Tang Yujun, chief accountant of Jiangnan Shipyard, Liang Xiaojun, deputy director of Comprehensive Planning Department, and Zhao Shoujun, vice president of Jiangnan Research Institute, visited Wuhu Shipyard to exchange views on intelligent manufacturing. Miao Ke, executive deputy General Manager of Wuhu Shipyard, and other relevant leaders participated in the discussion.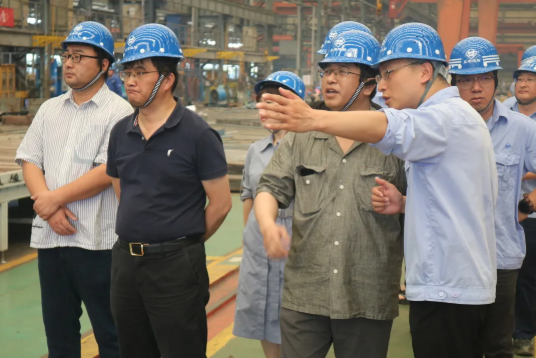 As one of the few centennial Shipyards in China, Jiangnan Shipyard has a deep relationship with Wuhu Shipyard. As a shipyard which was inspected in person by Chairman Mao Zedong, both of them have lasted for long. There are too many feelings and resonance between them.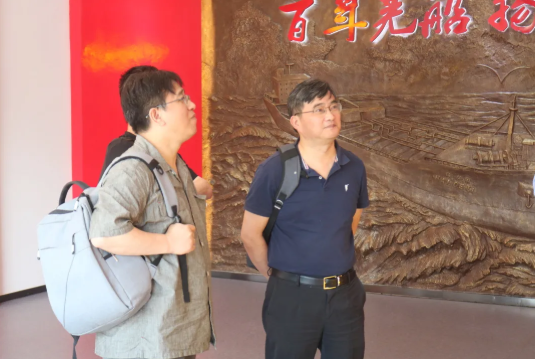 The two sides had in-depth exchanges on the coverage and application topics in the field of intelligent manufacturing, communicated on the usage of welding robot and cutting robot in each shipyard, and carefully reviewed the project of intelligent cutting center of hull steel and automatic sorting of profiles to be implemented in Wuhu shipyard. Jiangnan Shipyard appreciated Wuhu Shipyard's decisive decision-making in the field of intelligent manufacturing and the courage to take the lead in the use of new technologies, and shared its own experience in intelligent manufacturing, such as welding group control, Internet of things, and lifting lug intelligent workstation.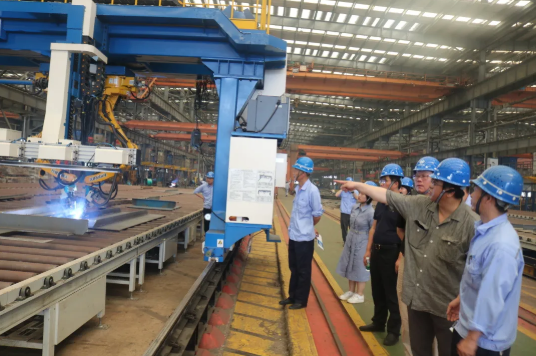 In recent years, Wuhu Shipyard has greatly introduced the use of automation equipment. The swing arm, geotextile and the robot of the United factory have become the main forces in the construction process. They have replaced the manual labor, and the efficiency has increased by nearly 80%. At present, the prosperity of the shipbuilding industry continues to improve. Intelligent manufacturing, lean manufacturing and green manufacturing are the core of the development of the times. Wuhu Shipyard is speeding up and striding forward to a modern intelligent factory.
(Production & Operation center Suo Zhe)