In September 2021, here came the 44th Quality Month in China. Wuhu Shipyard takes "enhancing the quality foundation and building high-quality Wuhu Shipyard" as the theme, implements the main responsibilities at all levels, and comprehensively welcome the Quality Month.

In September 2021, Wuhu Shipyard celebrated its 121st anniversary. Centennial journey to create great cause, quality first to see perseverance. Wuhu Shipyard always takes the system foundation, standard guidance and innovation drive as the main line of development, strengths the weaknesses, and make up for the shortness, so as to realize the great leap forward development of the Shipyard's quality system construction.
Early September
Wuhu Shipyard fully launched the theme activity of Quality Month and issued activity policies
Each department starts the publicity and implementation meeting and implements the corresponding deployment according to the position characteristics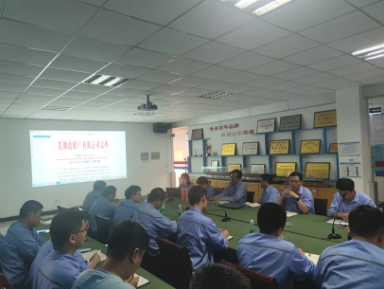 Mid September
The whole employees made signatures of quality commitment, and made clear the red line consciousness of "being loyal to duties and sticking to the bottom line".
The quality essay solicitation activity of "Building High-quality Wuhu Shipyard With My Participation" collects the articles related quality from the perspective of employees at all levels.
Quality classroom propaganda and skills contest, and analyze difficulties and problems from the technical level.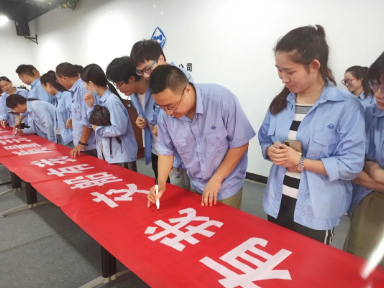 Late September
The foundation of Quality Culture Wall, with which historical issues can be reviewed and quality culture can be displayed.
The Issuing of quality manual book, with which the quality standards and the whole process of shipbuilding can be transparent.
The QC project activities and achievement display, with which excellent methods and experience can be refined and absorbed.
Persevere for long and put self-pressure courageously
In recent years, total quality management is an important turning point in the transformation and development of Wuhu Shipyard. Compared with the traditional manufacturing industry, the structural characteristics of shipbuilding industry are more complex. Through years of polishing and carving, Wuhu Shipyard has formed a complete quality independent management system. However, with the development trend of industrial Internet, equipment automation, intelligent configuration and diversified employment, Wuhu Shipyard must have the ability to quickly match quality management.
Respect the rules but never be obsessed in the old steps
Leading consciousness and mode change are the key to promote. Take the whole life cycle of products as the starting point and scope of quality management, and change from containment of outflow sources to prevention of generation sources. From the management dimension of "customer orientation" input → process → output, do give full play to the long-term mechanism of quality managed by all and all managed by quality.