In order to carry forward the craftsman spirit, stimulate the enthusiasm of employees' studying and forging ahead, and cultivate a high-level industrial worker team in the new era, the welder skills competition friendship competition jointly organized by Wuhu Shipyard Co., Ltd and Wuhu Xinxing Casting Pipe Co., Ltd came to a successful end on September 23, 2021. 16 participating employees from the two companies competed fairly and fiercely, showing a superb competitive level and a good spirit.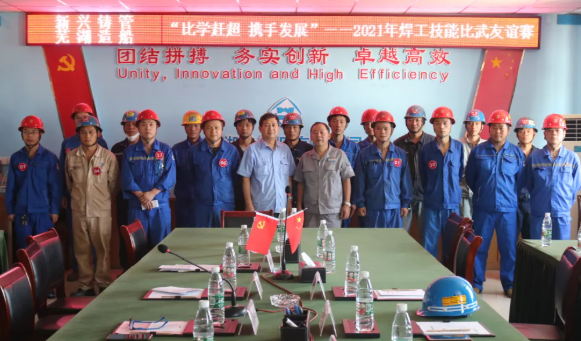 In order to ensure the smooth implementation of various procedures of skill competition, the Labor's Union of the two companies actively cooperated and made careful preparations, established a referee team, and formulated detailed competition requirements, competition rules and scoring standards. The competition is divided into two parts: theoretical test and practical operation test, accounting for 30% and 70% of the total score respectively.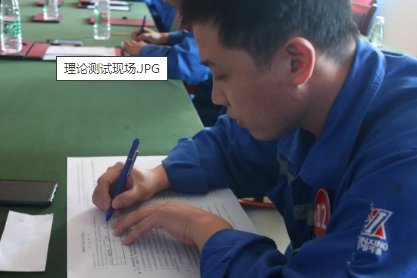 In the practical operation link, all skill participants took the stage in their respective contests in the order of grouping and drawing lots, and comprehensively tested the welding process ability, tool use and awareness of safe and civilized production of employees through gas shielded welding and manual welding.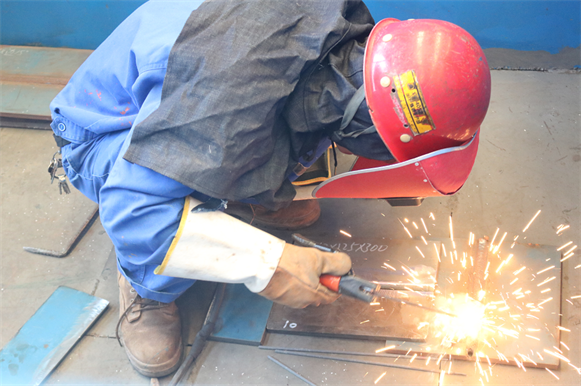 It takes "skill competition" as the carrier in this welder friendly competition, promoting learning through competition and increasing efficiency through learning, which further stimulates employees' working ability, and is of far-reaching significance for carrying forward the "craftsman spirit", cultivating emerging craftsmen and accelerating the construction of enterprise skilled talent team. In the next step, the Labor's Union will continue to sharpen its ingenuity, build a high-quality and skilled industrial worker team with excellent political quality, good work style and solid work skills, and contribute to the high-quality development of the Shipyard!