According to the latest news, Wuhu Shipyard won the collective third prize and Wu Chengqiu, an employee of Wuhu Shipyard, won the individual third prize in the welder vocational skill competition of mechanical and metallurgical system in Anhui Province. On the occasion of the 121st anniversary of Wuhu Shipyard, they presented such a good gift with prizes.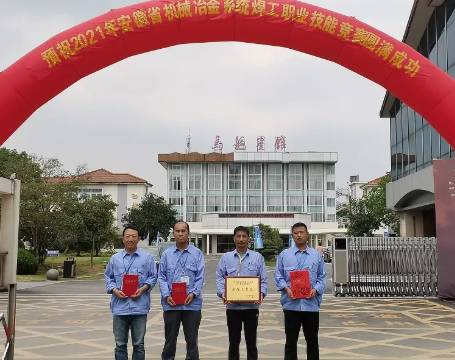 It is reported that the skill competition is hosted by Anhui Machinery & Metallurgy Labors Union. The opening ceremony was held in Maanshan Magang Hotel on the morning of September 7. Wu Chengqiu, Peng Zhenxi and Wang Zhiqiang participated on behalf of Wuhu Shipyard. The skill competition consists of theoretical knowledge and skill operation, accounting for 30% and 70% of the total score respectively. After two and a half days of fierce competition, Wuhu shipyard team stood out from 18 participating teams and more than 50 participants.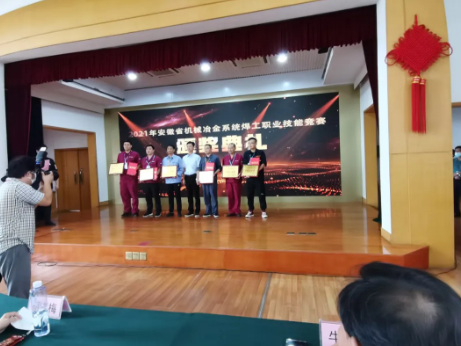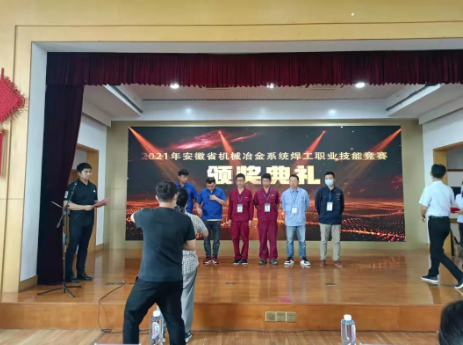 In recent years, Wuhu Shipyard has fully implemented the spirit of General Secretary Xi Jinping's important instructions for skilled personnel work, works hard and forges the craftsman spirit, and lays solid foundation and trains skills by focusing on the construction of industrial workers in the new era. Set up two provincial model worker innovation studios and focus on technology inheritance and talent training. Regularly hold skill competitions at all levels and categories and create a strong technical atmosphere. Wuhu Shipyard is committed to building the Shipyard into a good base for growth with many opportunities, wide platforms and high culture, paying attention to talent mining and employee development. At present, taking the Shipyard's on-the-job technical workers and professional technicians as the base, skilled craftsmen with high professional titles and senior professional titles account for 33.4%.
Autumn September is the "Shipyard Celebration" month of Wuhu Shipyard, which is full of emotion and feelings for Wuchuan People. The three staffs demonstrated Wuhu ship manufacturing with their perfect skills and presented the Shipyard with excellent and perfect craftsman spirit. Wuhu Shipyard keeps in mind its original heart and mission, and continues to train and transport high-quality craftsmen for China's shipbuilding industry around the cultural quality of focus, honesty, perseverance and excellence.