On the morning of November 29, the launching ceremony of VIGDIS H, the first self unloading bulk carrier built by Wuhu Shipyard for SEAWORKS AS, Norway, was held at the No. 1 slipway. This was the second launching ceremony on this month. The shipowner's on-site construction team, DNV class inspection team, company leaders and other leaders attended the ceremony. The relevant leaders of the shipowner who can not witness the milestone watched the ceremony live online.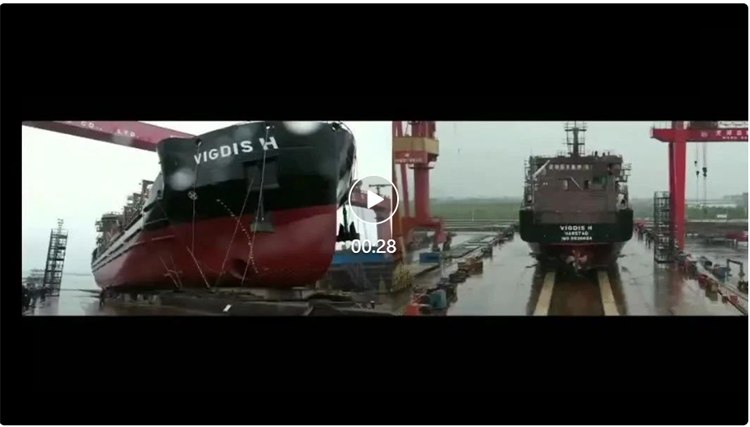 VIGDIS H adopts LNG pure gas engine, equipped with shaft generator, gearbox, power battery, DC-LINK system, and generator is equipped with LCR denitrification device. During operation, it can reduce nitrogen oxides by more than 90%, sulfur oxides by 99%, solid particles by 99%, and carbon dioxide by more than 20%. This ship is the first pure green environmental protection ship in the province. It is an important measure for the company to enter the field of intelligent and green ships, which makes the company's position in the LNG ship industry reach a new level.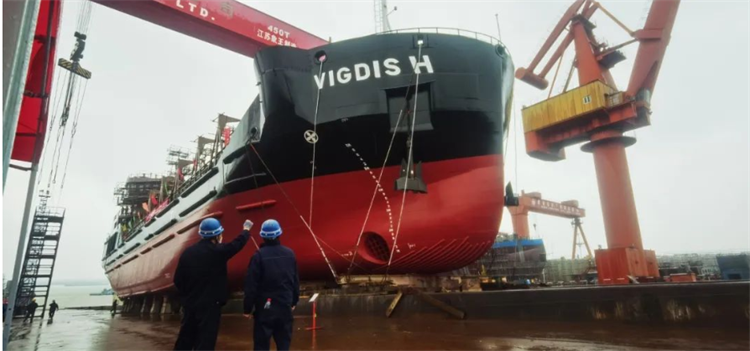 At present, the No. 1 slipway has launched two new ships in two weeks, which marks a successful end to the launch of new ships this year. Reviewing the construction process, we take the hull as the core, and closely cooperate with the project teams of machinery, pipe, electricity, outfitting, painting, scaffolding, etc., giving full play to the subjective initiative, with the full support of the ship owner's ship inspection, strengthening the process management around "people, machinery, materials, methods, and environment" from the planning of the process section through group activities, and successively solving the structural welding difficulties caused by the narrow cabin space, Adjust the cable duct layout to solve the problem of multi compartment multi branch pipe ballast pipe layout, and simulate on-site construction to solve the problem of box cooler installation on the port side of the engine room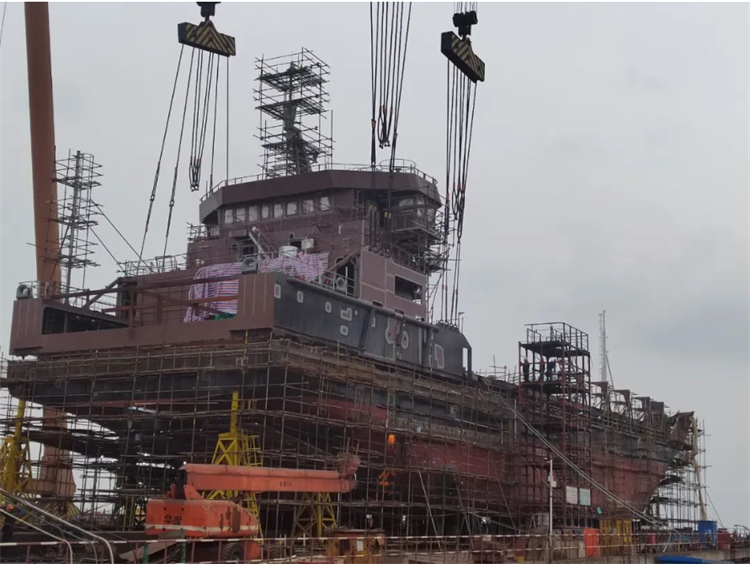 At the end of November, under the guidance of the rush of annual tasks, we successively completed the goals of launching two ships, completing one ship construction and one ship steel cutting, and one ship in sea trial. The unprecedented positive situation of achieving five milestones in a single month has inspired every employee of Wuhu Shipyard, and also inspired every one of us to work hard and keep our original intention, to faithfully carry out our mission, and to forge ahead towards a more ambitious goal with a high spirited attitude!