At the season of Spring Festival, the Party committee and trade union of the company carried out the work of condolence before the festival, visited the retired leaders and employees in difficulties, and sent them new year blessings.
From February 8 to 10, Pan Yuhong, deputy secretary of the Party committee of the company, and Wu Xiuhua, chairman of the trade union, successively went to the retired leaders' home of the company to extend New Year greetings and sincere wishes to them, to share the friendship of the past and look forward to the bright future. During the visit, Pan Yuhong inquired about the health and living conditions of each employees with concern, and expressed his gratitude to the employees for their continuous concern and support for the company.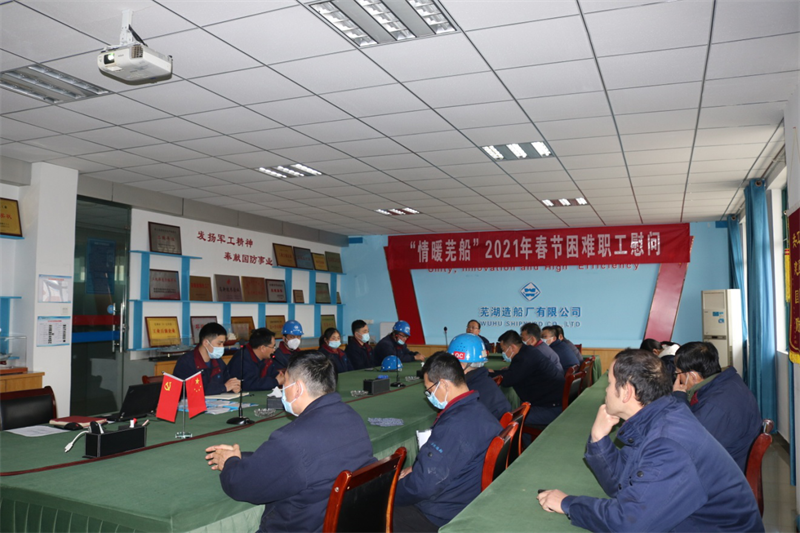 On February 8, the company carried out collective solicitude for employees in difficulties and Party members in difficulties before the festival, and sent solicitude and warmth to those who were sick or disabled. In 2020, the company achieved good performance in production and operation, the output value increased by more than 30% year-on-year, and the profit and cash flow doubled. It is inseparable from the silent dedication of the majority of employees, and each employee work hard in his own post. The Party committee and the trade union always worry about the employees who's in temporary difficulties caused by illness or family accidents, so the company raised funds by itself and strived for them from the superior trade union and other ways to do corresponding condolences based on the actual situation. For example, subsidizing more than 5000 yuan condolences to the employees who suffered great losses in their families, and listening to everyone's work and living conditions, hoping everyone can strengthen their confidence, continue to improve thier post skills and create a new future of life in the posts.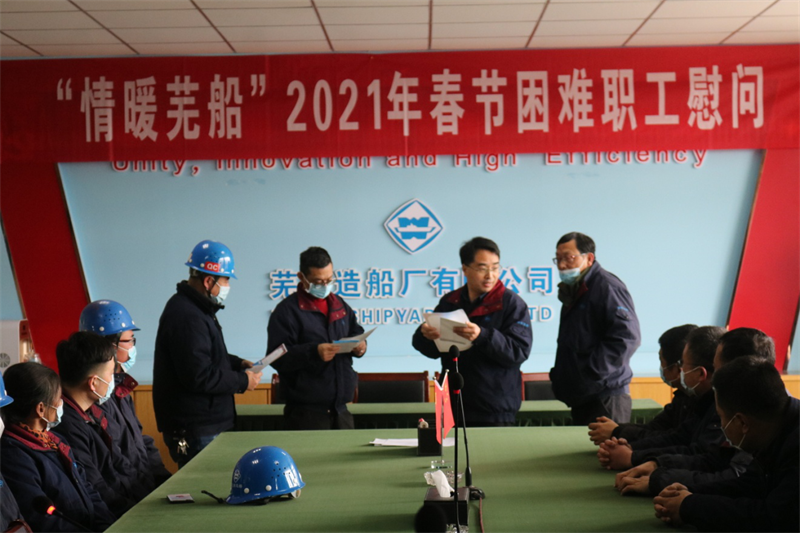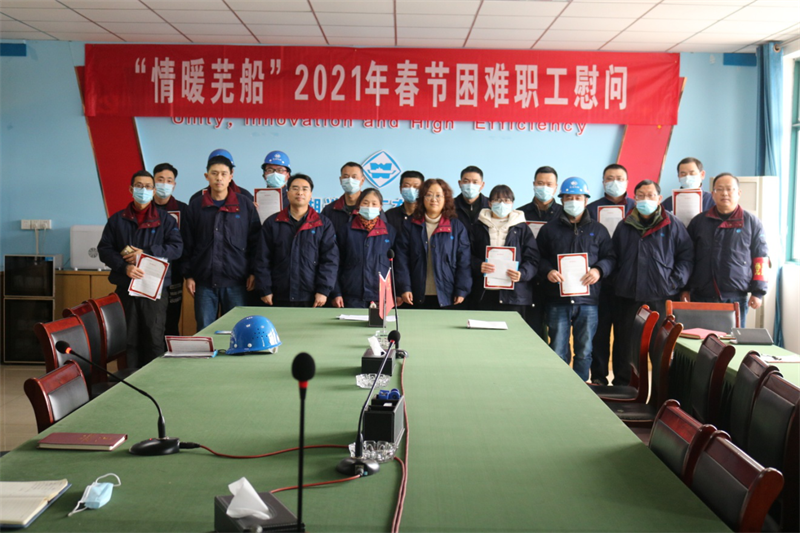 The empoyees who received the condolence were full of gratitude. They expressed their gratitude to the family Wuhu Shiyard. In particular, the trade union system sorted out the empoyees who had experienced difficulties in the past year and initiatively sent warmth to them. Everyone expressed that they would turn the care of the Party into the driving force of the work, and complete the work better through practical actions, so as to make greater contributions to Wuhu Shipyard's greeting to the 100th anniversary of the founding of the Party.