Bid farewell to the old year in the song of prosperity, all become new regarding beautiful scenery of mountains and rivers.
In order to help the staying put employees stay spend a happy new year, the company has carried out ten warm heart projects from three aspects: warm heart life, warm heart culture and warm heart care. One of them is a cultural performance, which makes the staying put employees enjoy a different Spring Festival.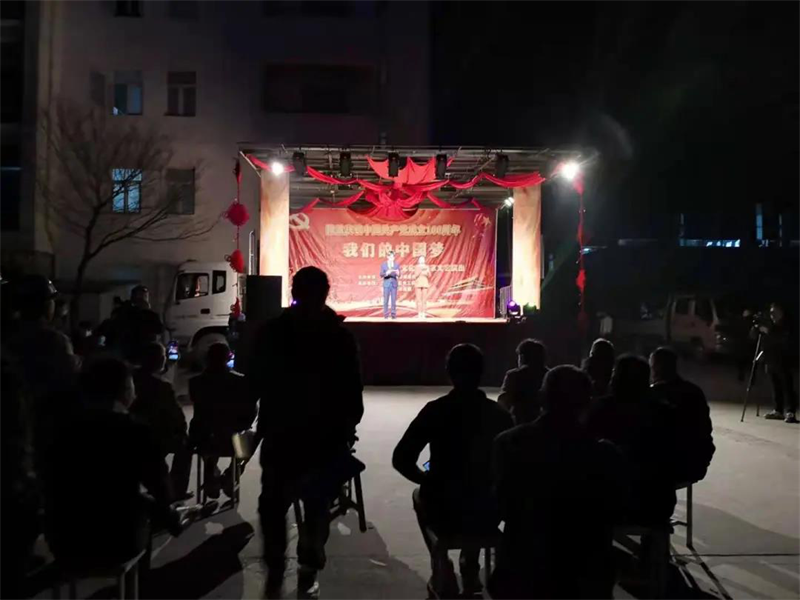 On February 16 evening, the fifth day of the first lunar month, there were hubbub of voices and singing and dancing in the basketball court in front of the dormitory area of the company. It was the condolence cultural performance for staying put employees organized by the company's trade union that was held as scheduled. And it brought a wonderful and different cultural evening party to the staying put employees.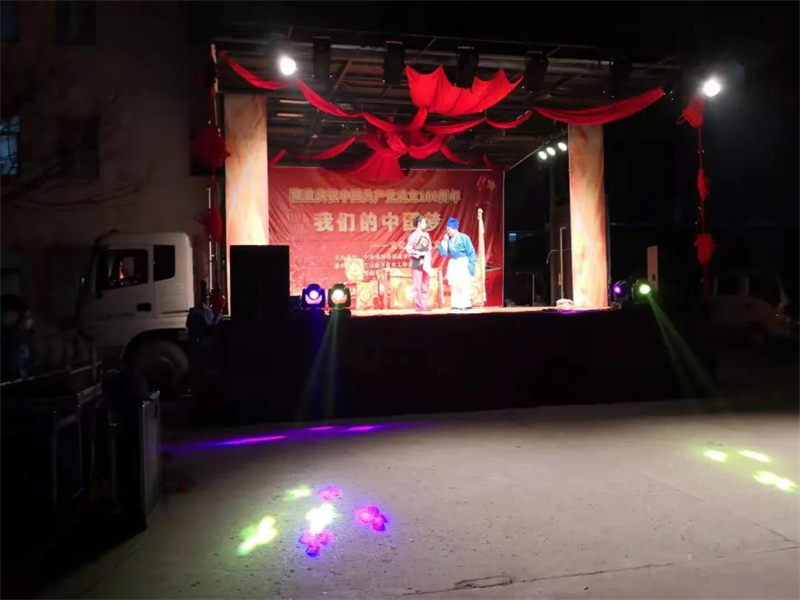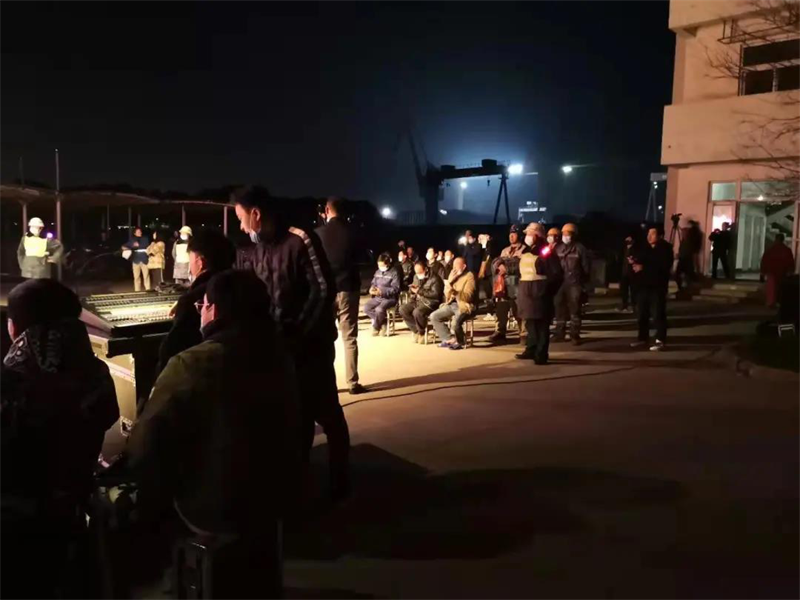 All embrace new and employees enjoy the time while everyone welcome the new year. The scene atmosphere is warm and happy, the festival mood is strong and the applauses are many. The evening party started in the splendid dance Happy Flower Drum, with solo The Sun Never Sets, The Wind Blows the Wheat Waves, dance Stay Tonight, Huangmei Opera Husband and Wife Watching the Lantern, dance Beautiful Girl of Spring and other forms of wonderful programs staged in turn. All employees and their families were in high spirits, and expressed their expectation for the development of the company and their expectation for a better tomorrow with warm applause
The performance fully demonstrated the style and vitality of Wuhu Shipyard, as well as the its cohesion and positive spirit. After the performance, audiences said: "Many thanks for leaders' careful arrangement. Staying here to celebrate the new year, but there are not only the company leaders accompanying us on the new year's Eve dinner, but also such a wonderful cultural feast. In 2021, we must work hard for the development of Wuhu Shipyard, and greet for the 100th anniversary of the founding of the Party!"