On March 8, 2021, the 3 # 6600 DWT series oil powered DC electric propulsion intelligent stainless steel chemical tanker built by Wuhu shipyard for Shanghai Dingheng Shipping Co., Ltd. was officially started the steel cutting ceremony in the shipyard. Xiong Xiangen, chairman of Jiangsu Financial Leasing Co., Ltd., Ni Zhimin, executive director of Shanghai Dingheng Shipping Co., Ltd., Yao qunmin, general manager of Wuhu Branch of China Classification Society, Zhang Zhao, general manager of Wuhu shipyard and other relevant representatives witnessed the ceremony.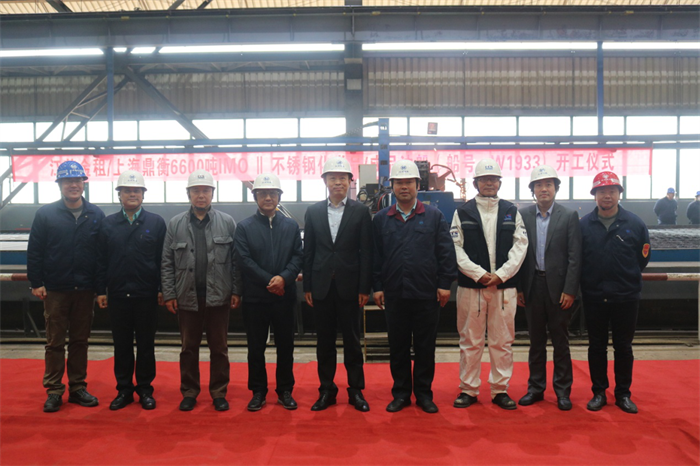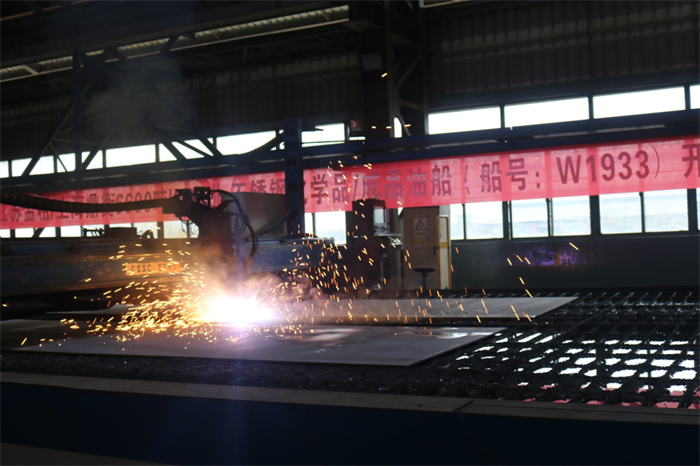 This series tankers were signed on January 16, 2021, with a total length of 111.98 meters, a width of 17.6 meters and a depth of 8.9 meters, meeting the service and transportation of class II and III petroleum products and chemicals of IMO. This vessel has the advantages of high degree of automation, intelligence, energy conservation and environmental protection, as well as good cargo adaptability and high degree of localization. It also realizes intelligent navigation, intelligent engine room, intelligent energy efficiency, intelligent cargo operation and intelligent information integration platform.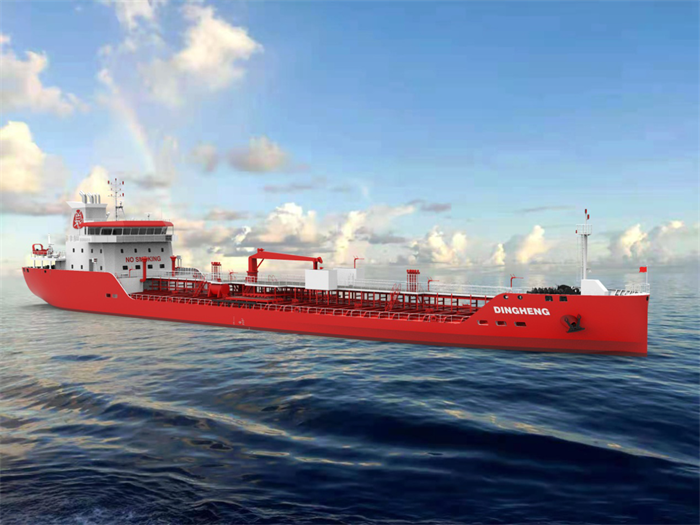 The shipowner of the vessel, Shanghai Dingheng Shipping Co., Ltd., is in a leading position in the marine chemical transportation industry, and its LPG / LEG / LNG multi-purpose liquefied gas carrier and dual fuel chemical propulsion ship have filled many gaps in the world. By exquisite technology and rich shipbuilding experience in building high-end chemical tankers, and based on Dingheng's "100 Vessel Plan", Wuhu shipyard is dedicated to building 6600 DWT stainless steel chemical series ships, so as to win the favor of shipowner.
During the preliminary production preparation, combined with the current production situation of the shipyard, the shipyard carefully planned the drawings, materials and labor resources during the Spring Festival, and successfully started the steel cutting ceremony on March 8. Welcome good opportunity and good opening. Since February 19 (the eighth day of the first lunar month), the shipyard has been working in full swing and rolled up its sleeves to work hard. All work is by production, all work is for production and all work is around production. The shipyard carries on 24 hours working requirments by two shifts, everyone is working hard, working diligently and working spiritually.