Everything is recovering and spring is coming full of vitality. On the occasion of the arrival of Women's Day, in order to show gratitude to all female employees for their hard work in the past year and make them spend a warm day, the shipyard Labour Union has carried out a series of female employees activities, which has sent comfort and concern to female employees.
Good time in Whu Shipyard
On March 6, the Labour Union organized 50 female employees representatives and their children to participate in a happy baking course. With laughter and cheerful voices on the scene, the female employees and children showed their skills one after another and made their own unique chocolate and cake works, adding a different color to the upcoming Women's Day.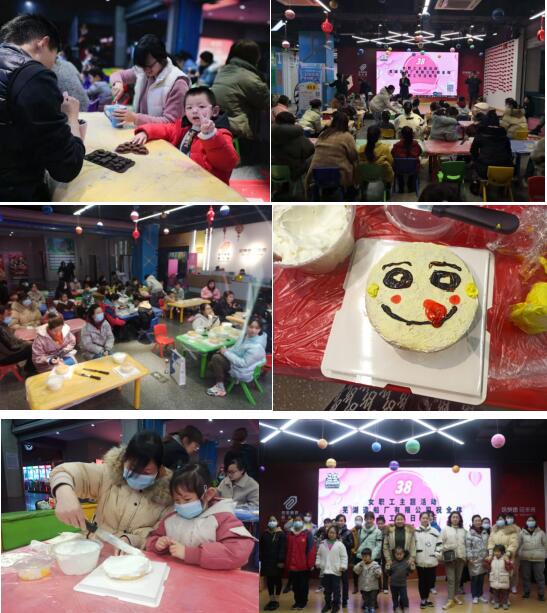 Care in Wuhu Shipyard
Whether in work or life, female employees play a significant role. Although the female employees are smart and capable and bear important missions, their health problems cannot be ignored and they also need care. On March 8, the Labour Union invited director Yu Hong of Wuhu Second People's hospital to carry out a lecture on female health knowledge for female employees. Director Yu gave a full range of lectures on the health, nursing and diseases of female employees, and advocated that female employees should care the healthy and be beautiful both internally and externally, and care for themselves no matter how busy it is in work and life.

Fine food in Wuhu Shipyard
On the occasion of Women's Day, the canteen launched a tasting meeting of fine dishes, inviting female employees to taste the new dishes and pastries in the canteen, and to taste the good dishes of the canteen cook with their unique food appreciation experience. The unique food appreciation and enthusiastic feedback from female employees gave the most authentic suggestions to improve the satisfaction of canteen dishes.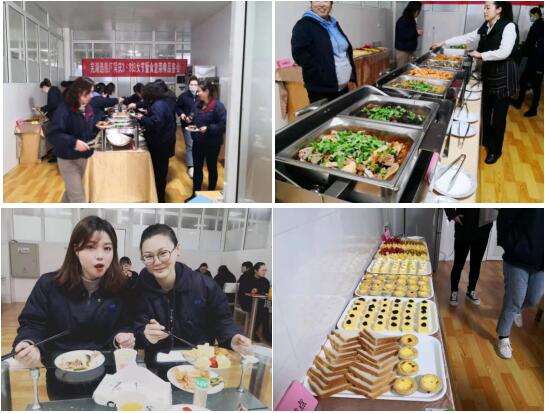 Condolence in Wuhu Shipyard
On Women's Day, March 8, in order to bring a different condolence to the female employees, the Labour Union carefully prepared one economical and practical small household appliances - frying machine, so that the female employees can accompany their families to make a variety of dishes after work, bringing a different kind of fun to the family.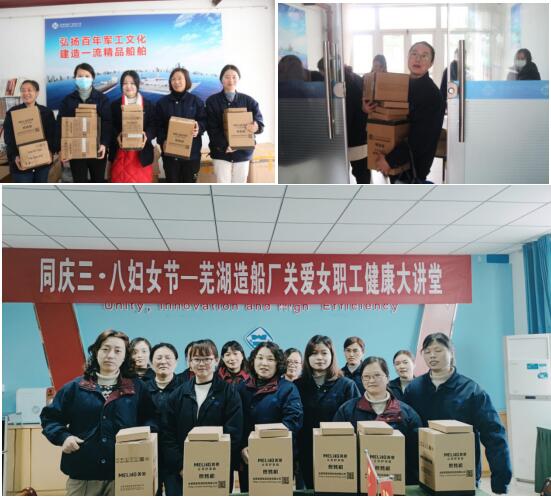 Study in Wuhu Shipyard
In order to further study and implement Xi Jinping's new socialist ideology with Chinese characteristics, celebrate the founding of the Communist Party of China 100th anniversary, improve the internal accomplishment of women employees and inherit civilization, the Labour Union launched series activities such as soliciting women employees's articles, calligraphy and painting, photography, reading, and knowledge competition for women employees' rights and interests. The female employees submitted excellent works in various ways, actively and independently carried out legal knowledge competition (scan two-dimensional code in the picture and participate in the competition), and strive to improve their own quality and keep up with the pace of the times.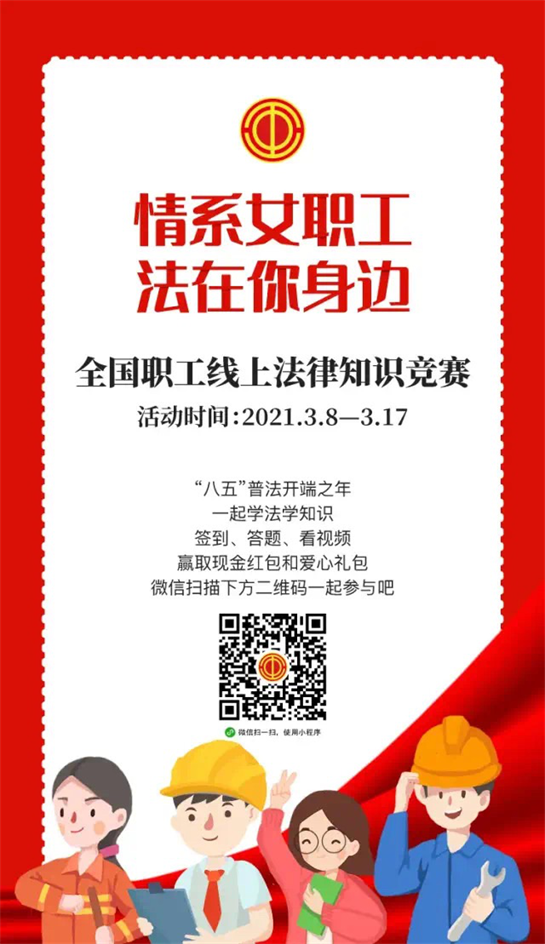 Through the activity, the enthusiasm of the majority of female workers has been better mobilized, the people's hearts are condensed, and harmony is promoted. In order to promote the high-quality development, scientific development and green rise of Wuhu shipyard, woman employees' strength has been tamped. Live up to time, live up to yourself. It is believed that the female employees will devote more enthusiasm to the work of the New Year!