On March 30, 8 visiting delegation members, including Niu Wangdao (Sabnovaca narvaja), Argentina ambassador to China, Kong Lei (Leandro compagnucci), head of Investment Affairs and so on, visited Wuhu shipyard and conducted in-depth exchanges on the future development trend of shipping field between the two countries. Pan Yuhong, deputy secretary of the Party committee and director of Administration and Personnel of the company, Chen Anming, manager of the Marketing Center and other relevant leaders accompanied the visitors.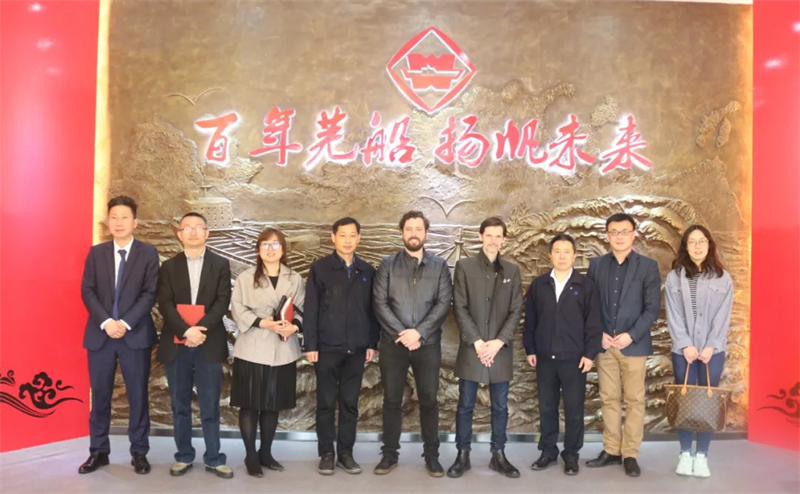 In the afternoon, the delegation visited the factory history exhibition hall, the united factory, the slipway and the outfitting wharf respectively, leaving them a deep understanding of Wuhu shipyard's 100 year history and its lean production capacity. When the delegation visited the world's first 22000 DWT hybrid chemical tanker, they were full of highly praise on China-made vessels.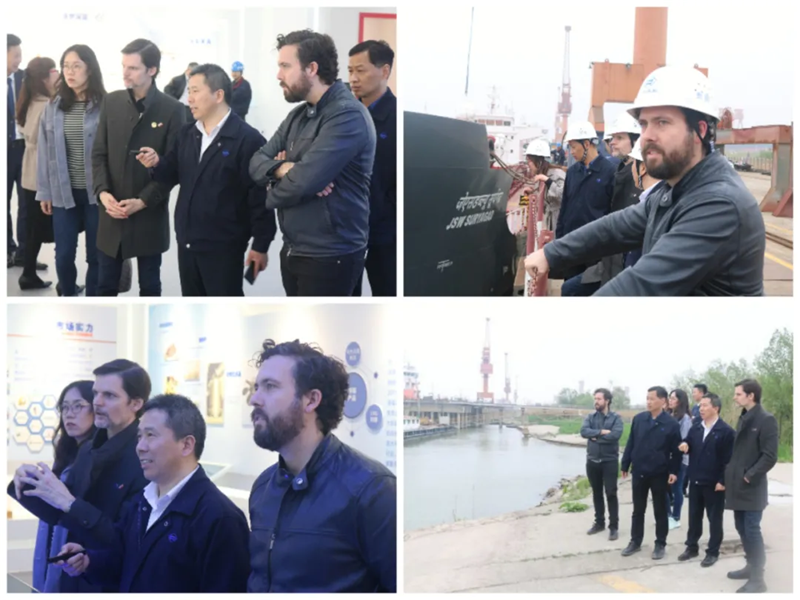 Niu Wangdao, Argentine ambassador to China, fully affirmed this visit. He was very interested in Wuhu shipyard, which has a long history of more than 120 years, and praised the company's leading position in the construction of chemical tankers in the world. He pointed out that Argentina's geographical environment has a long coastline, and it has great development potential in the shipping field. He is full of expectations for the future cooperation between the two sides.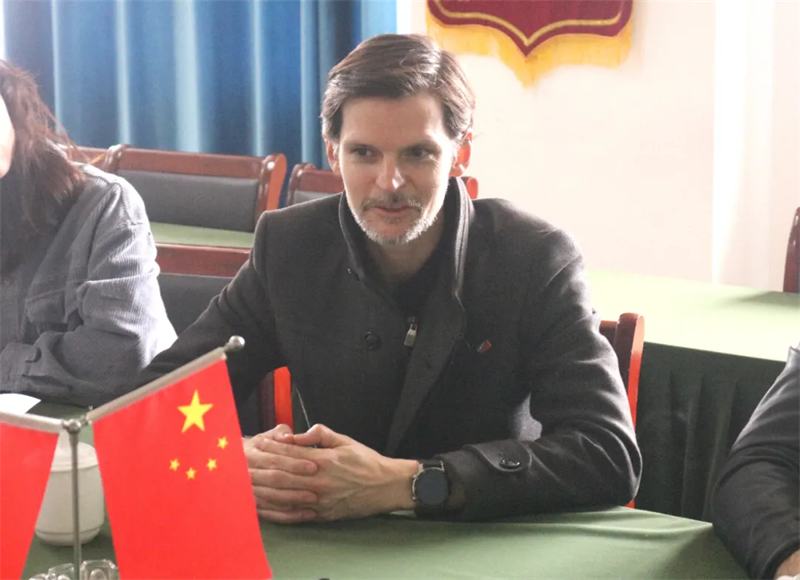 Finally, Pan Yuhong, deputy secretary of the Party committee and chief executive of Administration and Personnel of the company, expressed appreciation to the guests and gave them best wishes. Pan said Argentina is an open country and has close cooperation with China. Wuhu Shipyard will form an independent docking team, actively communicate and promote further cooperation. And the Shipyard will always welcome Argentine guests to visit Wuhu Shipyard at any time.
Wuhu Shipyard takes the revitalization of the national shipbuilding industry as its own responsibility and the construction of first-class high-quality ships as its vision and always strives hard. In the current international market, the Shipyard focuses on the high-end market of European tankers, and have reached close cooperation with shipowners in France, Sweden, the Netherlands, Finland and other countries. On the occasion of the Party's Centennial birthday, Wuhu Shipyard will make outstanding achievements in the field of shipbuilding and contribute its strength for nation's forward-looking strategy of One Belt, One Road and win-win economic development.