"Building learning culture and learning organization" is an important project of Wuhu Shipyard's business transformation in 2021, and also an important support for the shipyard to move from single manufacturing to R & D + manufacturing enterprise. The project focuses on the dimensions of talent ability training and cadre echelon construction, builds training framework by level and business, excavates management skills and refines technical methods. Deepen the understanding of business in learning, and achieve a win-win situation for individuals and organizations.
On May 15, Wuhu Shipyard organized Division managers and above level to carry out first cadre training class. Pan Yuhong, deputy secretary of the Party committee of the company, presided over the opening ceremony and invited Mr Feng Wutang, former General Manager of the group, to the company for in-depth training and exchange with the learning outline of "role change".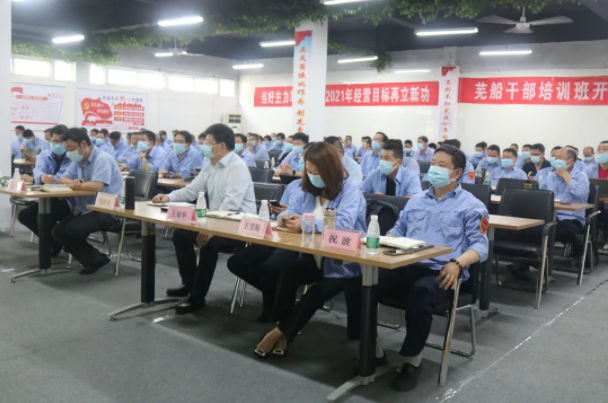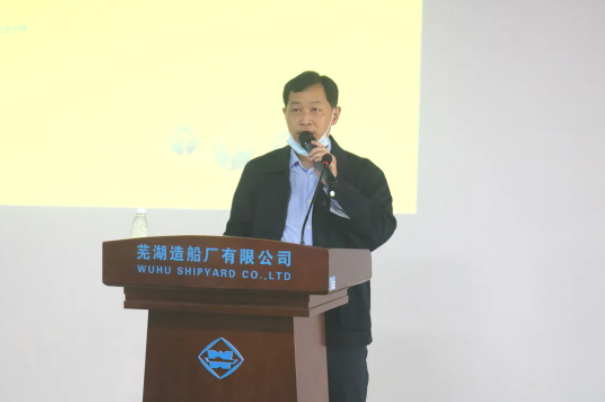 Mr. Feng stressed the importance of lifelong learning, listed four main topics and made a wonderful sharing:
First, managers should position their roles and cognition. Make a good decision to match the position;
Second, managers should have sufficient responsibilities. Teach by words and by example, and take cultivating subordinates as one's own duty all one's life;
Third, managers should learn to speak with data. To achieve refinement, quantification and process;
Fourth, managers should master certain management skills, such as "Three Represents", "Broken Windows Theory" and "Stove Theory".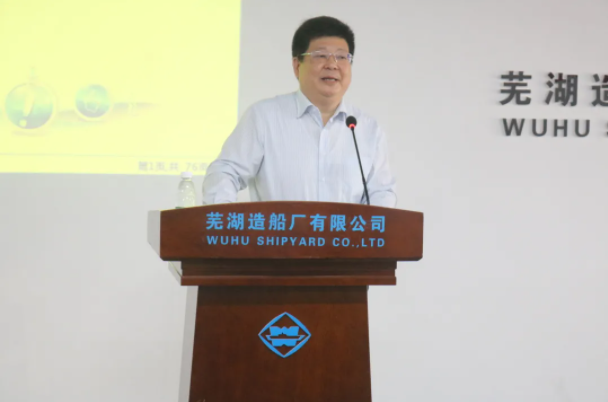 Year 2021 is a period when Wuhu Shipyard is under transformation and upgrading. The Shipyard focuses on talent competition as the core force of enterprise development, and attaches great importance to the stability and construction of talent echelon.