On May 14, Wuhu Shipyard Co., Ltd. signed the equipment supply contract of 80 M LNG ECO self-unloading bulk cargo with Kongsberg Maritime, marking the official start of the first 80 M LNG ECO self-unloading bulk cargo construction project in China.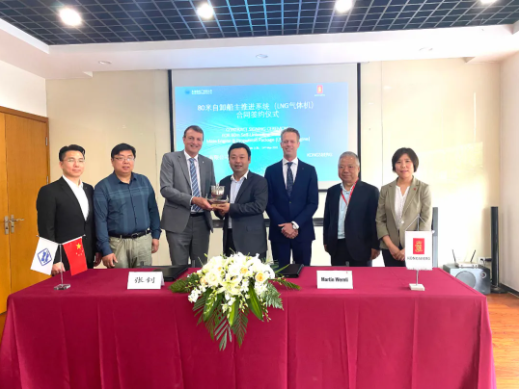 (contract signing site)
On afternoon, Zhang Zhao, General Manager of Wuhu Shipyard Co., Ltd., met with Martin Wenley, senior vice President and General Manager of China region of Kongsberg Maritime in Shanghai to fully talk about the new prospects of cooperation, and signed the equipment supply contract. The 80 M LNG ECO self-unloading bulk cargo project, which will be put into operation soon, was started in March 2020. After fierce competition from 15 shipyards at home and abroad, Wuhu Shipyard finally stood out with its excellent construction capacity and exquisite product quality, and signed a ship construction contract with the shipowner. The ship has a total length of 79.5m, a width of 16.5m, a depth of 7.1m, and a loading capacity (design draft) of 3900 DWT, which meets the requirements of polar C. It is a single unit single slurry hybrid propulsion bulk cargo ship. Single cargo hold design, with back loading hydraulic hatch cover, automatic loading and unloading system, no cargo loading on hatch cover, and excavator can be used to lift off hatch cover in case of emergency, which is an unlimited navigation area.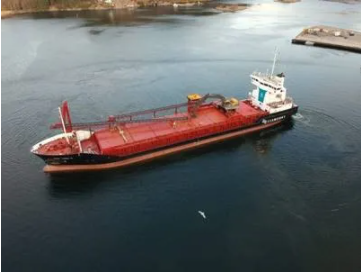 (80m LNG ECO self-unloading bulk cargo)
It is reported that Wuhu Shipyard Co., Ltd. is committed to the development and manufacturing of intelligent ships and green ships, and it has formed five mature fields of liquid cargo ships, AHTS, bulk carriers, special ships and MPV in the civil ship sector. The Shipyard has successfully built 6000HP PSV, 18000DWT HLCV, 24000DWT HLCV, 6500HP Platform Guard Ship, 28000DWT Chemical Tanker, 800-Car RO/RO, environmental protection type decontamination ship, 82000DWT bulk carrier, 64000DWT bulk carrier and other civil ship products. At present, the new ships under construction include the world's first 22000DWT hybrid Chemical Tanker, 6600DWT DC double phase stainless steel chemical tanker, 5800DWT Ice Class MPV, 7000DWT LNG dual fuel power RO/RO, 8000DWT product tanker, etc. The vessel products are exported to Denmark, Germany, Britain, Greece, Sweden, Singapore, Malaysia and other countries. It is the first time that the Shipyard builds Public Service Ship, and the Shipyard undertakes the Marine Environmental Monitoring Ship of Jiangsu provincial environmental protection department.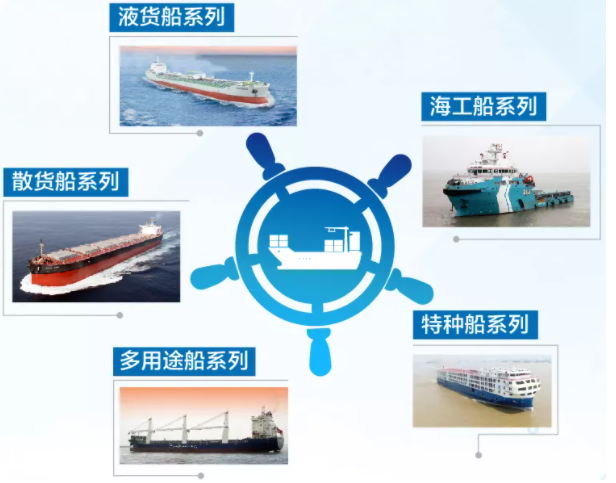 (Five product areas of Wuhu Shipyard's civil ship section)
In the past four months of 2021, there are many good news from Production Division. Orders have been signed successively for 21500DWT LNG dual fuel Asphalt / Product tanker, 80M LNG pure gas propulsion system self-unloading ship, 6600DWTns and 9000 DWT series duplex stainless steel chemical tanker, and it is expected to deliver more than 30 new ships in the whole year.