On June 17, the second youth cadre training class of China shipbuilding group, organized by Jiangsu University of science and technology, entered Wuhu Shipyard to carry out visits and exchanges. There are more than 80 participants in the training course, which are composed of middle-level and above cadres of excellent enterprises under China shipbuilding group, with an average age of less than 35. It is an elite team with young age and excellent ability.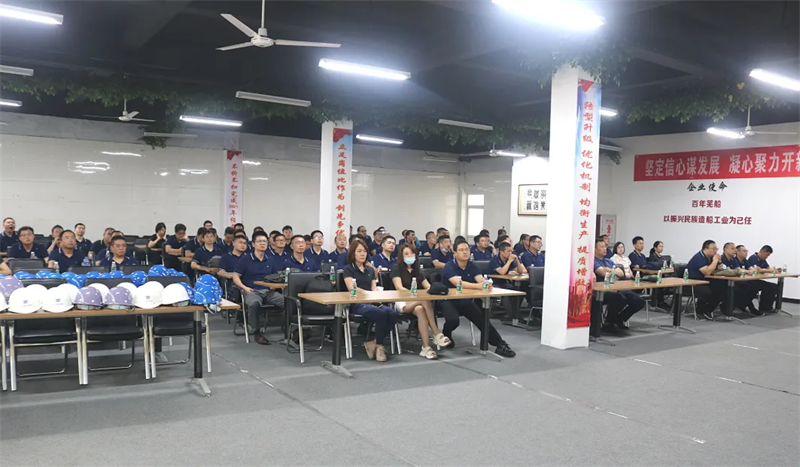 The trainees first traced the great footprints of Wuhu Shipyard's 120 year development history, visited the history museum, the united factory and outfitting wharf, and studied the centennial history of Shipyard. As a shipbuilding enterprise inspected by Chairman Mao, Wuhu Shipyard always maintain the ideological and cultural height, strengthen the mission, focus on the main responsibility and business, and successively create 38 "firsts" in China. The robot production line of the united factory attracted wide attention of the visiting trainees, who communicated the application and development of intelligent manufacturing and automation technology. In the process of robot development and promotion, through repeated practice and innovation, the Shipyard has cultivated a team of craftsmen who are good at learning and hard work. At present, the production line is invested by the Shipyard through independent research and joint software development. It is an intelligent manufacturing demonstration project in Anhui Province. Now all production line have been operated by robots, and the efficiency of a single shift has been increased by 382%. Finally, the trainees visited the Talent Apartment, in which it implemented apartment accommodation for non-local employees, provided catering, fitness and other one-stop services. The trainees praised what the Shipyard have done for the Talent Project, believed that it is a employee home with leading supporting equipment and first-class service in the shipbuilding industry, and a "industry benchmark apartment".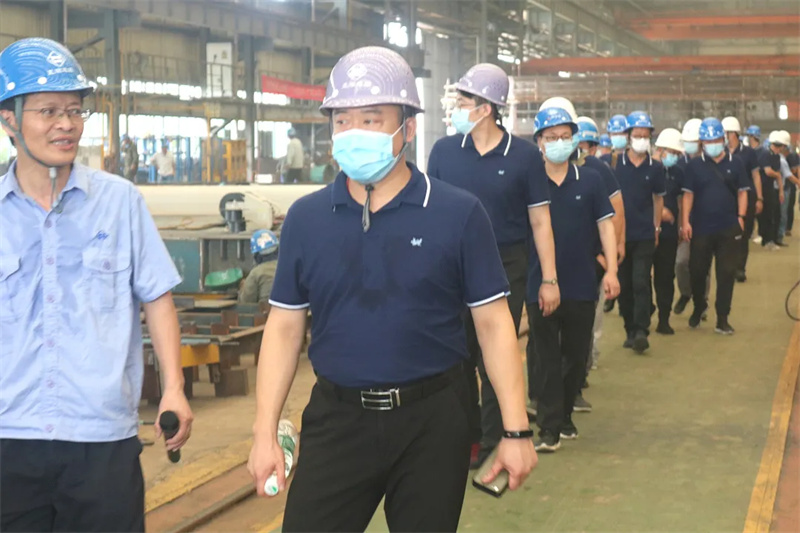 Wuhu Shipyard always takes the revitalization of the national shipbuilding industry as its own responsibility, and adheres to the transformation and upgrading and innovative development. Over the years, the Shipyard has been actively cooperating with China shipbuilding group, giving full play to our own advantages with clear strategic direction, and focusing on the market of ships below 50000 DWT and high-end liquid cargo ships. At present, the orderbook has been signed to 2024, and 30 ships need to be delivered this year. We will keep our mission in mind, seize the strategic opportunity of the "14th five year plan" development, and build Wuhu Shipyard into a branded and modernized medium-size shipyard with its own characteristics..